Midlothian Property Management
We Can Help Manage Your Midlothian Rental Property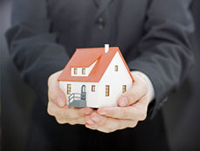 We offer a full range of property management services tailored to you as an investor, homeowner, or landlord. We have an extensive portfolio of single family homes, townhouses, condos, and apartments in the Midlothian area.
Our business is to provide our clients with management solutions that help their properties operate smoothly, increase in desirability and enhance investment value. That's why property owners throughout the area depend on us to help achieve their goals of property performance and profitability. Whether your properties are apartments, single family homes, duplexes, commercial developments, or office spaces for growing companies, our company ensures that your property is well managed to attract and retain tenants.
The Benefits of using ERA Woody Hogg
No hassle management
Automated owner statements
Online Owner Portal Access
Industry leading marketing tools
24/7 maintenance request handling
Prompt Response to Tenant Requests
Low vacancy rate
Low time on market
Industry specific local knowledge
Our leasing fee includes:
Assessing market rent amount
Advertising for the property for rent
Showing property to potential tenants
Screening potential tenants
Lease signing and any addendum needed
Collecting security/pet deposit
Performing move-in inspection
Coordinating routine maintenance issues while property is vacant (cleaning, lawn maintenance, etc.)
Our management fee includes:
Collecting rent, you will receive you funds by the 15th of the month
Notifying tenants with a pay or quit notice when they are late
Assessing and collecting late fees
Filling court papers,handling evictions
Receiving maintenance requests from tenants and dispatching professional, reliable, and fairly-priced subcontractors
Performing regular inspections as well as move-out inspections
Security deposits are deposited in our escrow account
Long-term planning, including recommendations for long-term maintenance issues, potential rent increases, etc.
Monthly and year-end financial reporting to make your year-end tax filing as simple as possible
Inquire About Our Services
Our office does not charge a renewal fee if the tenant renews after the 1st year.
Frequently Asked Questions
Q: How long will it take to rent my property?
You should keep in mind that the better condition that your house is in, the better quality tenant that it will attract. Your home must be left in professionally cleaned condition. Your Property Manager prefers to arrange this cleaning to insure that the cleaning guidelines are strictly followed.

It is not necessary to paint automatically, but you should consider painting any room that has dirty or marred walls. A neutral color is best. Your Property Manager will be happy to discuss any necessary repairs or painting with you. Neutral window coverings such as blinds should be left, but not curtains that match a particular bedspread or couch. Tenants moving into a rental property do expect some sort of window coverings to be provided for privacy and safety.
Midlothian Area Information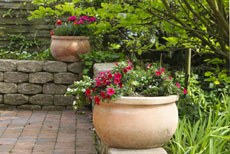 Midlothian, Virginia, today is a burgeoning upscale Chesterfield County residential and commercial community situated approximately ten miles west of Richmond on U.S. Route 60 and the Norfolk-Southern Railway. A highway historical marker states that Midlothian is probably the site of the first coal mines in the U.S.
Scattered throughout the village are remnants of the Midlothian area mines—old homes, taverns, and buildings of colliery owners and a few dwellings connected with French Huguenots who were among the first European settlers in the Midlothian area.
Structures still standing on Old Buckingham Road are Trabue's Tavern, Melrose, Haley Cole's Free School, and the Smith-Vincent house. Fortunately, some natural landscape survives lining the roadside; day lilies, periwinkle, trumpet vines, and Queen Anne's Lace mingle in the shade of tall cedars, hollies, oaks, hickories, and other native trees. The ancient periwinkled oak grove standing sentry over coal miners' graves in Old Mt. Pisgah M.E. Church Cemetery is especially beautiful at the crest of Falling Creek Hill. Also at the crest of Falling Creek Hill on Route 60, stands Railey's Hill, a frame dwelling which once housed the superintendent of the Mid-Lothian Coal Mining Company.
Areas We Serve